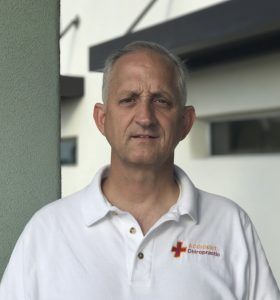 Dr. Danny Nielson
Doctor Danny Nielson graduated from Chiropractic school in California and started practice in 1983. His family has been an Institution of the Chiropractic Profession, providing quality care to the East valley community for over 95 years. This family tradition started with his grandfather, being the first Doctor to provide chiropractic care in Mesa, followed by his father who also was a Doctor of Chiropractic in Mesa and now Doctor Danny Nielson.
Doctor Nielson has been trained in the most advanced techniques of Chiropractic spinal manipulation utilizing the Palmer method as well as the Activator technique. Doctor Nielson family has lived in Mesa for five generation, we hope you are also happy with your choice to live in this beautiful Valley of the sun.
We hope to be able to serve you and your family for all your chiropractic Care just as we have helped thousands patients over the past century.