Top Rated Local® Accident Injury Treatment
Chiropractic Conditions We Treat in Mesa
Offering Excellent Auto Accident & Pain Management Care
A Mesa Chiropractor You Can Trust
Chiropractors can treat many types of medical conditions and injuries, from lower back pain to headaches and carpal tunnel syndrome. Our experienced chiropractors have years of experience in treating patients who have suffered from an automobile accident and whiplash, as well as other injuries, such as from sports. We also specialize in helping you with chronic pain treatments. Accident Chiropractic in Mesa is a leader in chiropractic treatments. You don't have to suffer in silence or go without sleep. We offer free consultations so we can help develop a treatment plan for you. You may have tried other treatments to no avail. Where traditional medicine may not work, chiropractic care may. As a non-invasive way to treat pain, such as back pain and neck pain, many people turn to chiropractors to find relief. Reach out to us today!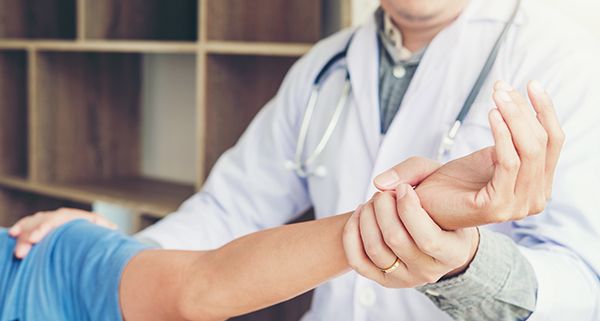 BENEFITS OF AN AUTO ACCIDENT CHIROPRACTOR IN MESA
Can help with whiplash recovery
Can diagnose and treat any other injuries
Can help reduce chronic pain
Can reduce scar tissue
Is an all-natural way for pain relief with no prescription drugs involved
Can improve mobility
Can relieve inflammation
And so much more!
Chiropractic Conditions We Treat
Your body is thrown forward as your car hits the one in front of you and your head is thrown toward your steering wheel and then back against the seat — hard . You're suffering headaches, you're nauseous, and your neck feels like you've slept on it wrong for days now. You're not sure what to do at this point because it seems like you're just in constant pain. When you move your head it hurts, when you turn to the right it shoots pain all over. You want it to stop, but you don't know what to do. The most logical explanation is to go online and begin to research the best way to rid yourself of chronic pain and headaches. That's when you locate Accident Chiropractic and you already feel your body – the one that's been rebelling against you in pain – begin to feel a little better at the fact you have a plan to get back to your old self.
This scenario above has happened time and time again and will continue to be an issue. Unfortunately, many people are in car accidents and sports injuries, which are some of the most common ways to need chiropractic services. As an accident chiropractic center, we've dealt with chronic pain, neck pain, and lower back pain. By offering you a solution to utilize services for chronic and back pain relief, we successfully help many people finally feel relief. Chiropractic services can treat a myriad of conditions you may have sustained from a car accident injury, sports injury, or just chronic pain you may be experiencing. Everyone has endured endless pain at one point. For your situation, nothing may seem to work. From trying to stretch out the area to sleeping differently, and even resorting to medication, sometimes chiropractic services are the only method to relieve your body of chronic pain. After trying many different methods, it's important to keep in mind going to see a chiropractor for adjustments and other services that may be the best option for you. With so many people facing pain medication addictions, it's beneficial for you to know how you can take care of your pain without resorting to pharmaceuticals.
Accident Chiropractic is a leader in chiropractic services in the Mesa, AZ, area. How many times have you thought about going to a chiropractor after an injury or an accident, but you weren't sure if your insurance would cover it? How many times have you wanted rehab because you were in a bad sports accident? Accident Chiropractor can take care of all of your chronic pain needs and more. With the latest in medical technology utilized and a knowledge of how to target your painful area, our chiropractors are high skilled and knowledgeable. We don't give you a generalized treatment for lower back pain or neck pain, we'll figure out the best relief for your situation. If you're interested in targeting your chronic pain, then call for an initial free consultation, so we can figure out the right treatment for you. Chiropractic services can help with all of the conditions below. Learn how you can relieve your body of pain when you come to Accident Chiropractic.
AIDS/HIV
Alcoholism / Drug Addiction
Allergies
Alzheimer Disease
Anemia
Bedsores
Bursitis
Carpal Tunnel Syndrome
Chronic Pain
Constipation
Depression
Diabetes
Diverticulitis
Gastroenteritis
Headaches
Heart Disease-Different Types
Heartburn
Hemorrhoids
Hepatitis A/B/C et al
High Blood Pressure
Hypertension
Influenza
Kidney Stones
Low Back Pain
Middle Back Pain
Neck Pain
Neuritis
Neuralgia
Osteoporosis
Prostate Disorders
Sinusitis
Sore Throat
Tendonitis
Tinnitus
Peptic Ulcer Disease
Varicose Veins
Yeast Infections